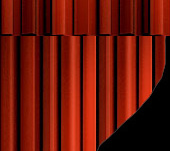 BALLA CON ME




(Broadway Melody of 1940)







Regia: Norman Taurog

Cast: Fred Astaire ... Johnny Brett
Eleanor Powell ... Clare Bennett
George Murphy ... King Shaw
Frank Morgan ... Bob Casey
Ian Hunter ... Bert C. Matthews
Florence Rice ... Amy Blake
Lynne Carver ... Emmy Lou Lee
Ann Morriss ... Pearl
Trixie Firschke ... Juggler

Sceneggiatura: Leon Gordon, George Oppenheimer (non accred. Walter DeLeon, Vincent Lawrence, Albert Mannheimer, Eddie Moran, Thomas Phipps, Sid Silvers, Preston Sturges) da una storia di Jack McGowan e Dore Schary
Fotografia: Oliver T. Marsh, Joseph Ruttenberg
Montaggio: Blanche Sewell
Scenografia: Cedric Gibbons, Edwin B. Willis
Costumi: Adrian, Valles
Musiche: George Bassman, George Stoll
Produttore: Jack Cummings per la Metro-Goldwyn-Mayer
Anno: 1940 Nazionalità: USA b/n 102 min.



Due ballerini Johnny Brett (Astaire) e King Shaw (Murphy) oltre a danzare insieme sono anche molto amici nella vita privata, ma entrano in crisi quando il secondo meno bravo dell'altro, firma un contratto esclusivo con Broadway e vola verso il successo.

Un piccolo capolavoro, un musical divertente, che avrebbe meritato una sceneggiatura più curata, dove il regista Taurog mette in scena il talento ballerino dei protagonisti di cui Astaire è su tutti, coadiuvato con eccellenti canzoni di Cole Porter. La grandiosità del film è tutta nei numeri musicali, forse i migliori che si siano mai visti al cinema come quando Fred e Eleonor ballano "Being the Beguine" numero di tip tap passato alla storia per qualità artistica. Anche Charlotte Arlen nel numero del "Bacio" dà il meglio di sè. Le canzoni di Cole Porter sono "Don't Monkey With Broadway" (cantata e ballata da Fred Astaire e George Murphy); "Rocked in the Cradle of the Deep" (cantata e ballata da Eleanor Powell con i marinai); "Between You and Me" (cantata da Murphy, ballata da Murphy and Powell); "I've Got My Eyes on You" (cantata e ballata da Astaire); "Juke Box Dance" (ballatta da Astaire e Powell); "I Concentrate on You" (canata Douglas MacPhail, ballata da Astaire e Powell); "Begin the Beguine" (cantata Carmen D'Antonio; ballata da Astaire e Powell; che riprende "The Music Maids"); e "I Got My Eyes on You" (cantata dal coro; ballata da Astaire, Powell e Murphy).Uscì nelle sale il 9 febbraio 1940.