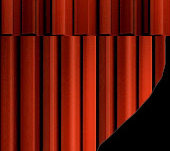 NINNA NANNA DI BROADWAY




(Lullaby of Broadway)







Regia: David Butler

Cast: Doris Day ... Melinda Howard
Gene Nelson ... Tom Farnham
S.Z. Sakall ... Adolph Hubbell
Billy De Wolfe ... Lefty Mack
Gladys George ... Jessica Howard
Florence Bates ... Mrs. Anna Hubbell
Anne Triola ... Gloria Davis
Hanley Stafford ... Voice of Producer
Page Cavanaugh ... Himself
Carlo De Mattiazzi ... Dance Specialty
Constance De Mattiazzi ... Dance Specialty

Sceneggiatura: Earl Baldwin
Fotografia: Wilfred M. Cline (Technicolor)
Montaggio: Irene Morra
Scenografie: Douglas Bacon, Lyle B. Reifsnider
Costumi: Milo Anderson
Trucco: Gordon Bau
Musiche: Ray Heindorf, Howard Jackson, Frank Perkins
Produttore: William Jacobs per la Warner Bros
Anno: 1951 Nazionalità: USA colore 92 min.




Melinda Howard (Day) arriva ad esibirsi come ballerina nei locali di New York, qui decide di cercare la madre che l'aveva abbandonata quando era piccola. Scoprirà che la madre, Jessica (George) non è una star della canzone di Broadway come credeva, anzi la troverà ad esibirsi uno dei più squallidi locali della città.

Un musical riuscito a tratti, se si guarda la trama non riesce nella messa in scena a trovare i lati psicologici dei personaggi, ma sul piano musicale vale molto. Doris Day è sempre brava quando canta come in apertura con "Just One of Those Things" o nell'ultima canzone "Lullaby of Broadway", mentre danza. Ottimo l'uso del Technicolor. Uscì nelle sale il 26 marzo 1951.