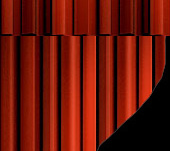 SHERLOCK HOLMES E LA CASA DEL TERRORE




(The House of Fear)







Regia: Roy William Neill

Cast: Basil Rathbone ... Sherlock Holmes
Nigel Bruce ... Doctor John H. Watson
Aubrey Mather ... Bruce Alastair
Dennis Hoey ... Inspector Lestrade
Paul Cavanagh ... Dr. Simon Merrivale
Holmes Herbert ... Alan Cosgrave
Harry Cording ... Captain John Simpson
Sally Shepherd ... Mrs. Monteith
Gavin Muir ... Chalmers
Florette Hillier ... Alison MacGregor
David Clyde ... Alex MacGregor

Sceneggiatura: Roy Chanslor dalla storia "The Adventure of the Five Orange Pips" di Arthur Conan Doyle
Fotografia: Virgil Miller
Montaggio: Saul A. Goodkind
Scenografia: John B. Goodman, Eugène Lourié, Russell A. Gausman, Edward R. Robinson
Musiche: Paul Sawtell
Produttore: Roy William Neill per la Universal Pictures
Anno: 1945 Nazionalità: USA b/n 69 min.



Nel club "The Good Comrades" formato da miliardari, sono solo sette i componenti, uno ad uno, iniziano a morire. Il famoso investigatore Sherlock Holmes (Rathbone) e il suo amico Watson (Bruce) scoprono che gli uomini, tutti scapoli, hanno una polizza sulla vita.

Basandosi liberamente sul racconto "The Adventure of the Five Orange Pips" di sir Arthur Conan Doyle, il regista Neill mette in scena il decimo film della celebre coppia cinematografica Rathbone-Bruce, riuscito nella storia, nelle interpretazioni, nella suspense e nelle ambientazioni gotiche scozzesi. Uscì nelle sale l'8 febbraio 1945.