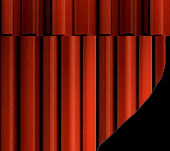 LA VITA DI VERNON E IRENE CASTLE




(The Story of Vernon and Irene Castle)







Regia: H.C.Potter

Cast: Fred Astaire ... Vernon Castle
Ginger Rogers ... Irene Castle
Edna May Oliver ... Maggie Sutton
Walter Brennan ... Walter
Lew Fields ... Lew Fields
Etienne Girardot ... Papa Aubel
Janet Beecher ... Mrs. Foote
Rolfe Sedan ... Emile Aubel
Leonid Kinskey ... Artist
Robert Strange ... Dr. Foote
Douglas Walton ... Student Pilot
Clarence Derwent ... Papa Louis
Sonny Lamont ... Charlie
Frances Mercer ... Claire Ford
Victor Varconi ... Grand Duke
Donald MacBride ... Hotel Manager

Sceneggiatura: Richard Sherman, adattato da Oscar Hammerstein II, Dorothy Yost dalla storia "My Husband" and "My Memories of Vernon Castle" di Irene Castle
Fotografia: Robert De Grasse
Montaggio: William Hamilton
Scenografia: Van Nest Polglase, Darrell Silvera
Costumi: Mel Berns, Irene Castle, Walter Plunkett
Trucco: Edward Stevenson
Musiche: Robert Russell Bennett
Produttore: George Haight per la RKO-Radio Pictures
Anno: 1939 Nazionalità: USA b/n 93 min.



La coppia Vernon (Astaire) e Irene (Rogers) Castle sono dei famosi ballerini conosciuti in breve tempo da tutto il mondo. Lo scoppio della prima guerra mondiale li dividerà per sempre poiché Vernon perderà la vita sul campo di battaglia.

Una bella biografia nella quale il regista Potter mette in scena la vita di due grandi ballerini, mostrando i loro repertori di danza a cui solo Astaire e Rogers potevano splendidamente replicare. La vita dei Castle fu un labirinto di fama, come il loro grande amore l'uno per l'altro e il travaglio privato che ebbero durante la vita. Ottima la coppia di attori/ballerini qui al loro nono e ultimo film per la Rko, ormai consolidati dopo anni di film girati insieme, ma anche Walter Brennan in un ruolo non secondario. Buoni i costumi e le coreografie. Ottime le canzoni e i balli tra cui "Glow Little Glow Worm," "By the Beautiful Sea," "Row, Row, Row," "The Yama, Yama Man" (cantata da Ginger Rogers); "Come Josephine in My Flying Machine," "By the Light of the Silvery Moon," "Oh, You Beautiful Doll"; "Cuddle Up a Little Closer," "Waiting for the Robert E. Lee," "The Darktown Strutters Ball" (cantata in francese); "Too Much Mustard," "Rose Room/The Tango," "Tres Jolie Waltz," "When They Were Dancing Around," "Little Brown Jug," "Maxine Dengozo," "You're Here and I'm Here," "Chicago," "Hello, Frisco, Hello," "Way Down Yonder in New Orleans," "Take Me Back to New York Town," "It's a Long Way to Tipperary," "Who's Your Lady Friend" (cantata e ballata da Fred Astaire); "The Destiny Waltz," "Nights of Gladness," and "The Missouri Waltz." Delle canzoni usate, solo una, "Only When You're in My Arms," era originariamente scritta per il film cantata da Astaire to Rogers. Uscì nelle sale il 29 marzo 1939, costò 1.196.000 dollari e ne incassò 1.825.000 dollari.